Who Will Survive the Death of the Newspaper Industry?
The Council of Economic Advisers recently revealed that the newspaper industry is the fastest dying industry in America. Papers around the country are bleeding red. In efforts to balance the books, skilled editors, reporters, photographers, and ad people are being let go. This industry-wide decline is happening for many reasons, including...
Evolving Media Consumption

NPR's CEO Gary Knell says that no one under the age of 30 has read a paper, and they never will. The days of reading the printed paper at breakfast or the tabloids on the bus and subway are disappearing as media consumption on digital devices evolves.

Declining Advertising Revenue

Newspapers have recently seen a massive decline in advertising revenue. With new advertising venues available and many businesses struggling through the recession, advertisers simply aren't paying like they used to.

The Loss of Classifieds to the Internet

One third of newspapers' traditional revenue has vanished because classifieds for job positions, home sales, apartment rentals, second-hand cars, etc. are disappearing to internet giants like Craigslist, Ebay, and Monster.com.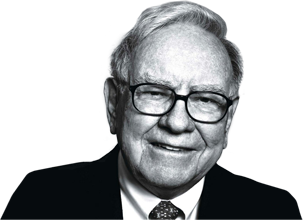 Warren Buffett believes in small-town newspapers.
The future looks bleak for newspapers. However, if you're a small to medium size local newspaper, we have good news for you. There is hope. Throughout this page we will share strategies for helping your newspaper to prosper during this challenging transition time while other papers wither away.
Despite the nation-wide decline, we believe local newspapers can not only survive, but thrive. Warren Buffett believes it too. Warren Buffett's Berkshire Hathaway just bought 63 daily and weekly newspapers scattered throughout the U.S. Southeast for $142 million in cash. Buffett intentionally bought small-town local newspapers, clearly recognizing their potential at a time when few others do. It's well known that Berkshire Hathaway doesn't fool around and won't waste time with anything where they're going to lose money.
So if Warren Buffett has such confidence in the industry, shouldn't you? We believe in local newspapers because we know journalism is not dead, it is just evolving...